'Children of Sorrow' Film Review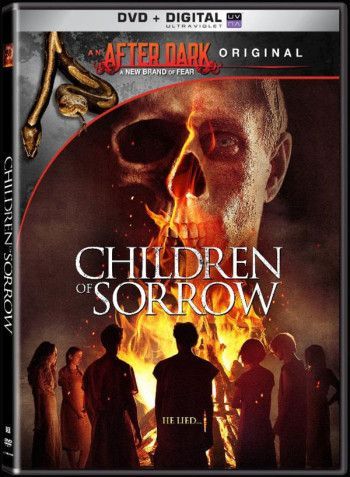 by Shannon Hilson, MoreHorror.com
Every horror fan has their own idea of what's authentically frightening, but for me personally, successful horror goes straight for the kill by getting to the root of what scares us on a primal, inherently human level. It touches nerves and stirs fears that live deep inside all of us. We're unsettled, disturbed, and maybe even provoked as a result. Children of Sorrow is the type of film that successfully does all this and more by drawing us into the lives of some truly fascinating characters.
The film introduces us to cult leader Simon Leach (Bill Oberst Jr.) and a group of desperate teens he has assembled together in a Mexico desert compound to help him realize his personal vision of faith and spiritual growth. The latest member of the group is Ellen (Hannah Levien), a young woman searching for her sister who had previously entered Leach's fold as part of an attempt to "find herself".
At first, Ellen is simply looking to discover what really happened to her sister, but she is eventually taken in on a psychological level by the charismatic Leach and his ideas as well. As you may have guessed, it isn't long before she and Leach's other devoted followers discover the darker, more sinister side of not only their trusted leader and his belief system, but the terrifying roles they'll be playing as part of it.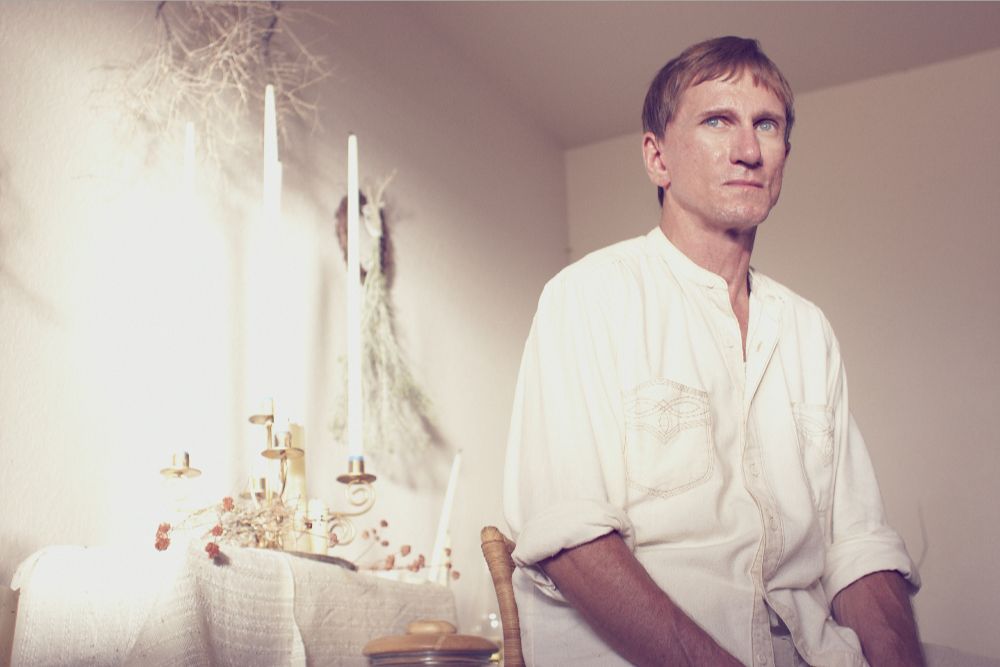 As the storyline progresses, Leach works his way into each troubled teen's psyche one at a time and manipulates them into committing terrible atrocities. We're left to think about the concept of what it means to belong and find "togetherness" with a group of like-minded individuals. Why is it so important, what are we willing to sacrifice to achieve it, and – most importantly – how far are we willing to go to maintain it?
Children of Sorrow approaches the subject matter of the film using the found footage approach that is so very popular these days. The vantage point switches from Leach (who is filming himself for the sake of posterity and record keeping), to Ellen (who is recording the goings-on in the compound in secret as she searches for her sister, to Mary (Whitney Nielson) who sometimes operates the camera for Leach when he needs to be part of the action. There are also security cameras within the compound that cleverly capture the darkest side of Leach as he really is behind closed doors.
Although this style of filmmaking is a favorite with indie filmmakers for the way it can be done on a shoestring budget, most horror fans know that it can be difficult to pull off. When it's good, it's great… but when it's bad, it can be really horrible… or worse, unintentionally humorous. However, director Jourdan McClure (Die, Maniacs, Die!) does a fantastic job using it to tell a compelling story in a way that truly draws you into the twisted world of Simon Leach and his followers.
McClure, along with Ryan Finnerty (Smosh), also wrote the film. However, much of the original script was abandoned during filming in favor of a more impromptu approach – a move that actually resulted in what turned out to be some of the film's most unsettling scenes. "We threw most of the script out the window once we got to the desert and rewrote scenes based on the actual personalities of our actors," they said. "If it feels real, that may be why." And this film does feel real. At times, I honestly forgot I was watching a movie instead of someone's very real and raw footage.
Not only was the approach to the writing and filming on point, but so was the acting. Bill Oberst Jr. in particular (Abraham Lincoln vs. Zombies and Facebook's Take This Lollipop) turns in a mesmerizing performance as the unbalanced Simon Leach. His undeniable skill as an actor allows him to switch from endearing and wise to downright horrifying with the greatest of ease. You want to look away at times, but you can't.
Oberst made the decision to live in isolation throughout the shooting process to better connect with the character and his dedication really pays off here, as I personally feel this is his best performance to date. Each of the supporting cast members, including Hannah Levien as the vulnerable Ellen and Whitney Nielsen as Mary, also shine and bring the stories of their own characters to life in unique and relatable ways. I found myself wanting to know even more than the film tells you about each of these kids and their backstories – a good indicator to me that a film was successful at creating relatable, well-rounded characters.
All in all, Children of Sorrow is a great example of what every indie horror filmmaker hopes to achieve when they set out to make a movie. It's definitely well worth checking out. Add it to your must-see list when it hits Lionsgate DVD on Tuesday, March 4th or pre-order Children of Sorrow on Amazon. You won't be sorry!